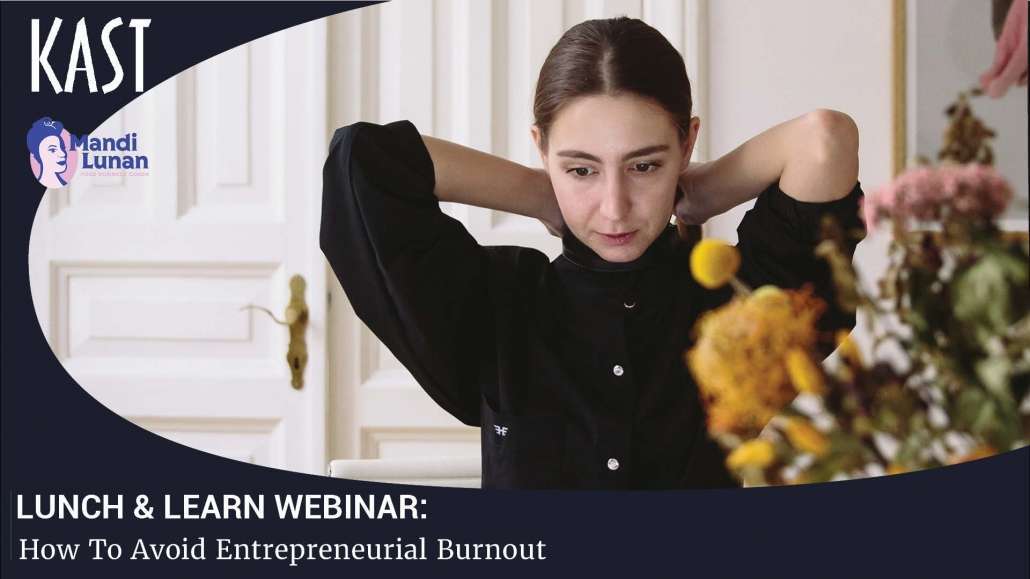 Join KAST and Mandi Lunan for this eye opening, honest webinar on avoiding burnout for entrepreneurs and tips for self-care in business (spoiler alert…it's about more than just a mani-pedi or a pint of ice cream).
Mandi, a Food Business Coach, will tell her story of burnout and the loss of the bakeshop she owned for 13 years. She'll discuss the warning signs of burnout, self-care strategies and boundary-setting specifically for entrepreneurs. In short, stuff you'll actually use and apply to your everyday life as a business owner.
Mandi has been shedding light on the very real but rarely honestly discussed issue of entrepreneurial burnout to groups over the years after closing her bakeshop in 2015. She is renowned for her sense of humor and brutal honesty of her experience, as well as her practical solutions to avoid crashing. 
About Mandi Lunan
Mandi Lunan is a former bakeshop owner turned culinary business advisor with over 18 years of experience.  Her areas of expertise are self care for entrepreneurs, culinary social media, storytelling, PR, and third party distribution for packaged foods. Mandi is new to the West Kootenay by way of Ottawa and is thrilled with the vibrant food scene she has found here.