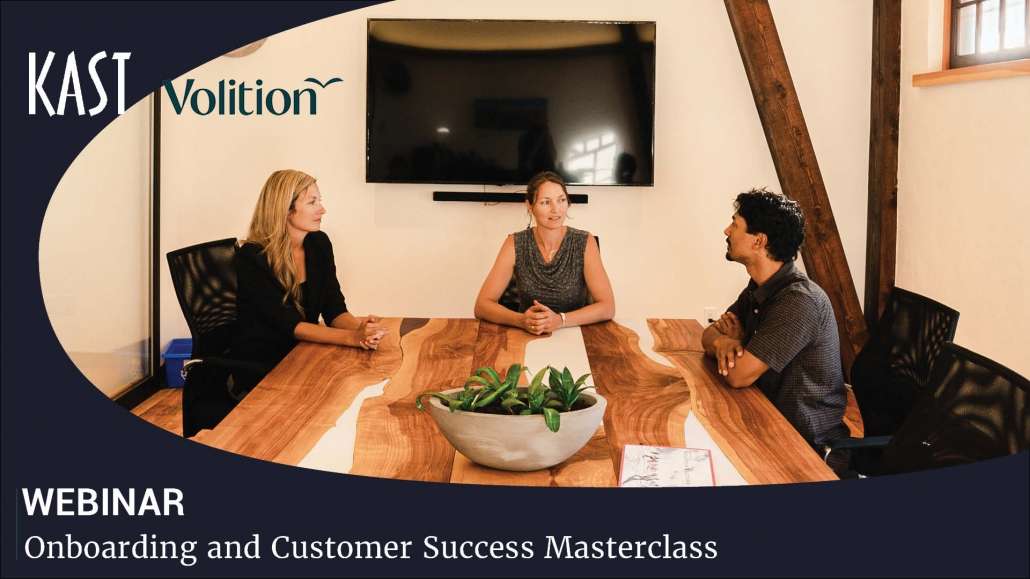 Building your Customer Journey and Growth Engine is crucial to efficient onboarding and customer success. Looking to drive growth to your SaaS company, and interested in how to increase expansion, renewals and advocacy? 
Volition's one-hour Masterclass plus Q&A will teach you how to build and utilize industry-leading Onboarding and Customer Success methodologies and techniques that can drive growth for SaaS/Tech companies. You will see examples of best practices and strategies used, and be provided with tools to build a successful Customer Journey and efficient Onboarding Process. 
Jean Nairon, an operations leader for more than 15 years will share his expert tips and insights on Customer Nurturing, Onboarding and Success, and will teach you:
What is and the importance of a Customer Growth Engine

7 Steps to building your own Customer Growth Engine

5 key best practices from the industry
About Jean Nairon
Jean Nairon is a Volition Advisor specializing in Customer Strategy and Technology with over 20 years experience in startups and enterprise companies and 15+ years working in Customer Success. He works with SaaS companies of all sizes to define how they should best manage their customers to drive significant user adoption and increase renewals and expansions.
About Volition Advisors
At Volition, we build capacity, connectivity, and knowledge within global startup ecosystems through co-creating and delivering value alongside trusted partners. 
We believe that startup ecosystems are made stronger and more sustainable when ecosystem actors find meaningful and creative ways to collaborate. With this in mind, we work closely with trusted ecosystem partners from across Canada, the U.S. and Europe, to deliver skills-based training, coaching, and curated events to startups.